SLN Employee Handbook: Break Room and Restroom Guidelines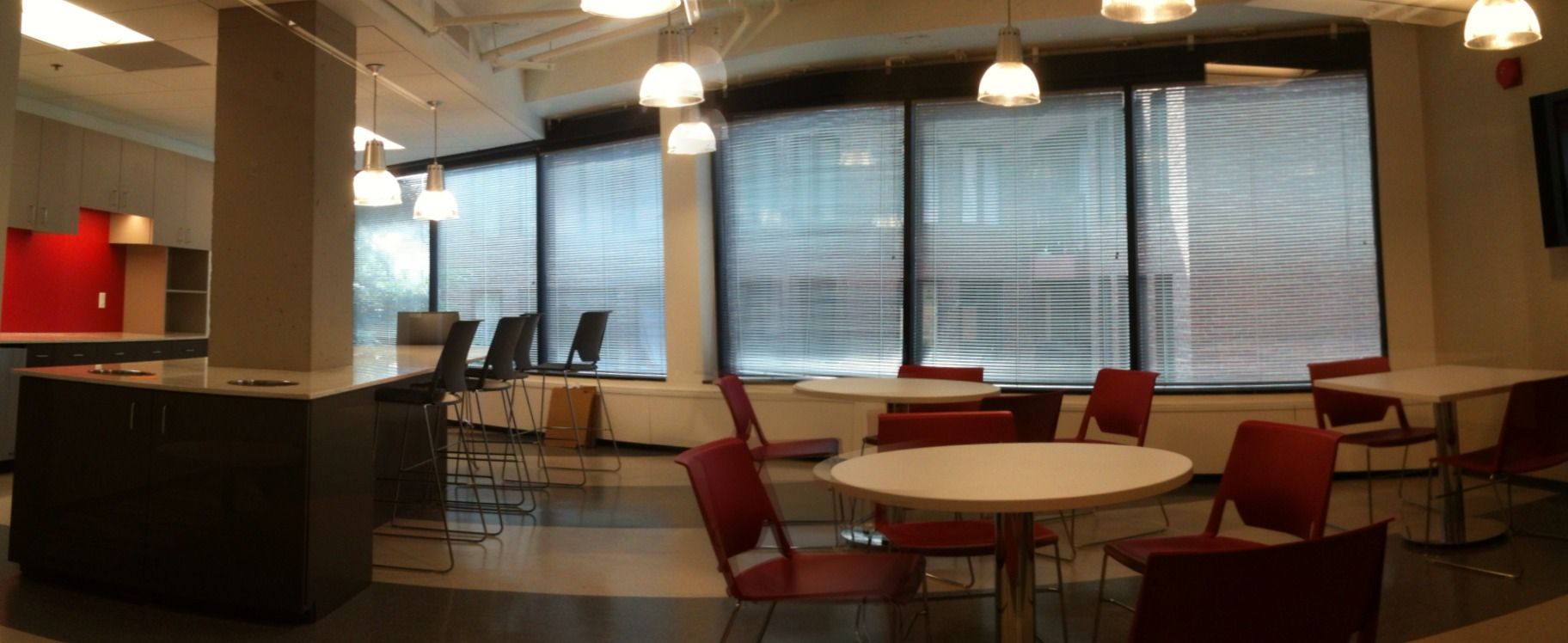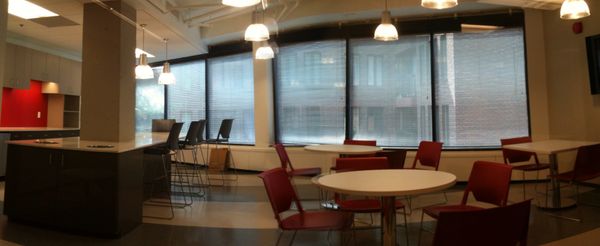 A staff break room with ample accommodations has been provided for your enjoyment and convenience. Your meal times are a right, but our facilitation of them for you is a privilege. We have suspended microwave privileges on many occasions, but never without good cause. Refrigerator rights have been rescinded only twice, for similarly grave reasons.
The refrigerator is for food, and for medicines that must be refrigerated. That is all. Anything else will be discarded, and if we know whose it is, they will be notified they have committed an infraction. Two infractions that are verifiably attributable to the same employee will result in loss of fridge privileges (or "fridgileges"). We reserve the right to terminate privileges after one offense if it is particularly grave.
Do not attempt to store the following in a break room fridge: Alcoholic beverages. Stationary. A smaller refrigerator. Food that is also not food. Cold-weather animals. Evidence of a crime. Secret reserves of NERF(TM) weapons or ammunition. Currency (representative). Interns.
Additionally, the following shall not be stored in break room fridges by penalty of a harsher nature: Illegal substances. A refrigerator of equal or greater size. Food that doesn't exist. Warm-weather animals. Currency (precious mineral). Permanent employees. Putting an object in a refrigerator will not extinguish it if it is on fire no matter how cold you set the fridge.
Common appliances like microwaves are also available. A standard SLN office break room comes equipped with a microwave, a coffee maker, a sink, cabinets for storing accessories like mugs if you choose, and cabinets with a standard selection of certain non-perishables like tea bags. Most break rooms are equipped with electric kettles, so do not use a coffee maker to heat unadulterated water for the purposes of making tea. WE WILL KNOW.
If you need instructions on proper microwave use, please do not use the microwave. An incident that compromises the microwave will result in a total loss of microwave access. If an object catches fire in the microwave, do not attempt to extinguish it by putting it in the fridge.
Thanks to a radical misreading of how hypothetical new legislation might have affected the restroom needs of corporations, a wildly sufficient number of restroom facilities are available in all our offices. All restrooms in SLN offices are unisex, whether or not maintenance have changed the signage adorning the doors at your location. We really thought this whole thing would shake out differently. Vandalism of restroom facilities or inappropriate conduct between employees in a restroom, regardless of consent or contamination with experimental pheromones, will not be tolerated. Persons violating restroom protocols will be subject to censure or termination, as the company is legally prohibited from withholding restroom access. If a superior threatens you with loss of restroom access, please report them to a human resources representative. This includes the levy of tolls or fees, or the destruction or decommission of fixtures themselves, or the threat thereof.
Toilet tissue stored in an office restroom is available to all staff. If you want to keep your own reserve of outside toilet tissue, it must be stored at your workspace. Outside toiletries stored in a restroom will be considered part of a "pool" whether one has been arranged or not. This policy is no longer subject to debate. We have wasted far too many hours on this already, and for the record, the company-supplied stock of toilet tissue is perfectly adequate in comfort and cleanliness. Notes in the suggestion box regarding the quality of office-supplied toiletries will be discarded unread. The matter has been settled.
All designated smoking areas are located outside. An open window is not sufficient. Any area where smoking is permitted is clearly marked.