Episode Guide: The Strauss File Season 2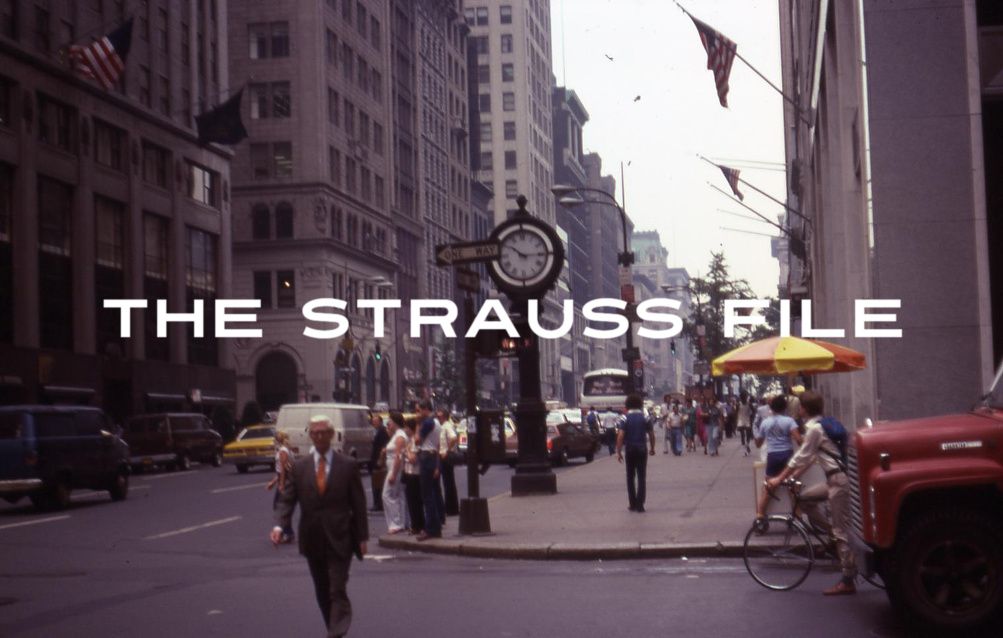 Catch up on the previous season here.
Winter On Wheels
With his former comrade in arms transferred to the Miami State campus police, police detective Strauss (Chive Allston) adjusts to his new partner, but can a wheelchair-bound epileptic supermodel get the job done? Introducing Jennica Struthers as Stacy Winter, and guest starring Rowan Atkinson as Stacy Winter.
Riding With Death
The FBI suspect supermodel police detective Stacy Winter's (Jennica Struthers) wheelchair of being an illegaly imported explosive device, and her new partner Strauss (Chive Allston) must choose between the rulebook and the mouth of madness. Guest starring Justin Bieber as the voice of Bessie.
Time Enough Pt 1
Supermodel police detective Stacy Winter (Jennica Struthers) gets an untraceable call from her past, while detective Strauss (Chive Allston) races against time to trace a call from the future. Guest starring ALF as Spencer. (part 1 of 2)
Time Enough Pt 2
Police detectives Strauss and Winter are stranded on the moon. Guest starring Robin Williams as the moon. (part 2 of 2)
May It Sleaze The Court
The precinct has adopted a triceratops, but Strauss is convinced all is not as it seems, while Winter mud wrestles before the Supreme Court. Guest starring Oregano Simpleton as the voice of Horny.
The Girl Who Was Death
The FBI claim jurisdiction over a police triceratops, but Strauss and Winter are certain that a kidnapped girl is the key to tracing a series of prostitution drug thefts. Guest starring Oregano Simpleton as the voice of Horny and Orange Socksmith as Sergeant Artichoke.
Hometown Pride
After Horny (voiced by Oregano Simpleton) kills an FBI agent, Strauss is torn between loyalty to the local football team and a chance to clean up the city once and for all. Meanwhile, Stacy tries on Halloween costumes in a mysterious parking lot. Guest starring Orange Socksmith as Sergeant Applebee.
Share The Road
Strauss and Winter run out of time investigating a routine bicycle arson and find themselves in a dimensional void in which past and future are meaningless. Guest starring Majel Barrett as the voice of Scott Bakula.
Moving On Up
Supermodel police detective Stacy Winter ascends to a higher plane of existence, but a petty cocaine counterfeiter's lawyer finds a loophole. Guest starring Slive Tode as Cancel Garrett.
How The West Was Won
Stacy Winter discovers the origin of the universe and a cockfighting ring. Guest starring Chive Allston as Strauss. (part 1 of 4)

In Circles
Stacy Winter invents the wheel, unwittingly setting into motion a secret trap hidden in the United States Constitution. Guest starring Chive Allston as Strauss. (part 2 of 4)
Horned Beauty
Stacy Winter (Jennica Struthers) is forced to erase her former partner from the timeline in order to catch a triceratops rustler. Guest starring Oregano Simpleton as the voice of Horny and Chive Allston as the voice of Brighteyes. (part 3 of 4)
Fall Out
The Court of Triceratops makes its final ruling in Stacy Winter's case, and marijuana arson will never be the same. Guest starring Chive Allston as the voice of Brighteyes, Oregano Simpleton as the voice of Horny, and Sean Connery as Jesus. (part 4 of 4)